WORKINGTON - Aerial Pictures
Pictures courtesy of Mark Meynell
These pictures show both Derwent Park and Northside training track.
Click on the picture to see larger size pictures.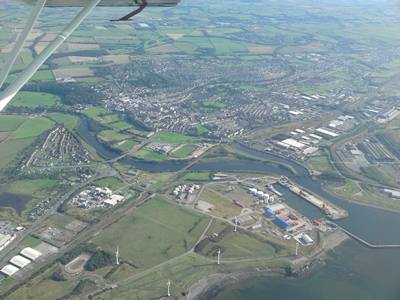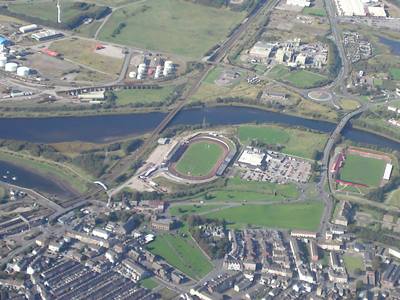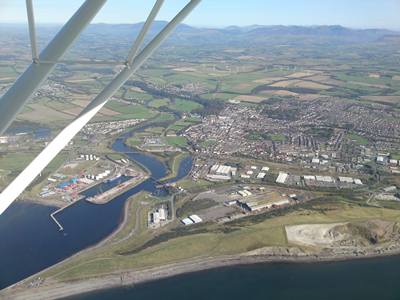 This article was first published on 8th October 2009
---

Dave Beecroft:

"Love the arial pictures of the Workington stadia. Am I correct in saying that if you zoom in on the top one you can clearly see the outline of the track at the long gone Lonsdale Park just beside? I never went but I recall being at a football match at Workington in the 1960's and seeing a stadium just next door. Much the same as I once went Millwall and peeked over into a decaying New Cross stadium."
John Graham:

"@ Dave Beecroft You are correct in identifying Lonsdale Park next to the Reds ground Borough Park. The new road and temporary bridge over the river to replace Northside Bridge so tragically washed away in the infamous floods now crosses over part of this old stadium"
Robin Martsakies:

"I went to Lonsdale Park Stadium in the mid 1980s when they were running greyhound meetings. It was a nice friendly little place but crowds were sparse. Workington's three stadiums were all grouped close together."

[ Use Mobile Version ]

Comment on this Article | Contact Us | Go Back to Main Menu