Speedway's Greatest Year - 1949
By Ivor Craine
Ivor Craine takes up the challenge to settle on a single year as speedway's greatest.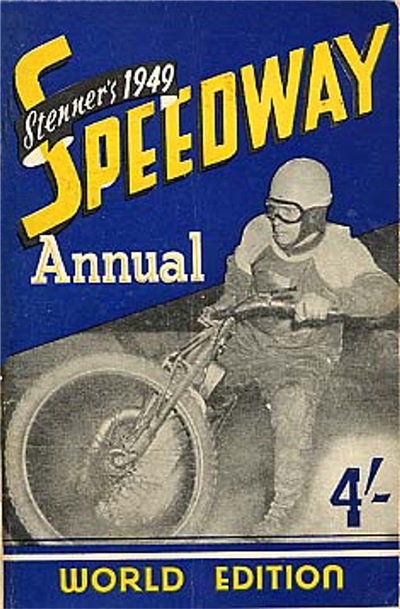 1949 was the year when each week over 300,000 fans attended speedway meetings in the UK and 100,000 per week in Sweden.(Stats ex Stenner's Album) London had five tracks including Wembley operating in the First Division and new tracks were opening throughout the country.
There were at least four weekly Speedway magazines - Speedway World, Gazette, News, and Track News.
The national Press were supportive with The People publishing a speedway annual and the Sunday Dispatch sponsoring the World Championship before a full house at Wembley.
There were cycle speedways everywhere with kids wanting to be like their idols such as Jack Parker.
Australia had at least one speedway operating on a weekly basis in a quality stadiums in each capital city.
Oh for those days, which unfortunately we will never see again.
This article was first published on 29th May 2016
[ Use Mobile Version ]
---

John Hyam:

"1949 - gone but certainly not forgotten Ivan Craine. A great period indeed for British speedway, the like of which we will - sadly - never see again. But the memories linger on...!"
John on Speedway's Greatest Year - 1949:

"Absolutely superb stats Ivor. If I would have had to have guessed at when attendances were at their highest, both in the UK and globally, I would have gone for round about 1949. Were the first division clubs Haringay, Wembley, Wimbledon, West Ham & New Cross? As you say we will NEVER see those times again."
John Gallon:

"I am trying to find info for a museum display on Reg Smythe, creator of Andy Capp. Reg also created the Speedway character Skid Sprocket years before Andy Capp. I know Reg's cartoons were in Monthly Speedway World from the first issue in June 1949 but I think he was also in Weekly Speedway World before that date. If any one has any of these magazines for sale I would be very interested or even a photo copy. Thanks for any help. "

John can be contacted at j47gallon@gmail.com

Comment on this Article | Contact Us | Go Back to Main Menu