It's All About You... Tony Pearce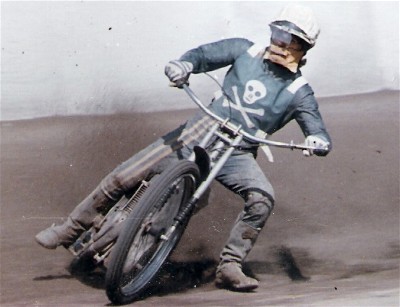 Christer Lofqvist
Tell us about your introduction to speedway
My mum was a Wimbledon fan in the 1940's and 50's so I grew up with tales of Norman Parker and Ernie Roccio. She also worked at Wimbledon stadium and took me to my first meeting in 1968.
Tell us about your favourite meeting of all time
Probably a lot of peoples favourite meeting. The England v USA test match at Wimbledon in 1980 that ended in a draw.
Tell us about your favourite rider of all time
I have three! Ronnie Moore for his brilliant team riding, Tommy Jansson for his natural talent and both being Dons of course and last but not least Christer Lofqvist of West Ham for sheer excitement on a bike.
Tell us about your favourite track/stadium
My favourite track as a child was West Ham. Big, wide and fast but never wide enough for Christer Lofqvist!
What are the best things about speedway?
The best thing about speedway for me is the social side. A lot of my mates still go and it's like going to the pub but without the beer!
What are the worst things about speedway?
The weather, long drawn out meetings and poor track preperation.
What one thing would you do to improve speedway?
Bring back normal tac subs and give teams the choice of gate positions when six points down.
Tell us about a rider you wish you'd seen
Peter Craven. He sounds like another Christer Lofqvist to me!
What does the future hold for speedway?
In London no future at all. In the south east we are hanging on by our fingertips!
Take part in this feature
This article was first published on 8th October 2009
[ Use Mobile Version ]
Comment on this Article | Contact Us | Go Back to Main Menu