It's All About You... Paul Watson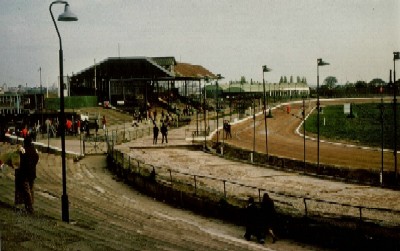 Blackbird Road - Leicester
Tell us about your introduction to speedway
A friend suggested we went to the third ever meeting at King's Lynn in 1965. Can't remember much about actually what happened but I was hooked.
Tell us about your favourite meeting of all time
King's Lynn clinching the league title in the play-off final against Sheffield. Also pretty excited by the last Wembley world final, Eastbourne winning the league in 2000 and a Pride of the East where Zenon Plech rode and was totally amazing.
Tell us about your favourite rider of all time
Terry Betts - childhood hero
Tell us about your favourite track/stadium
This will sound sad, but Leicester was pretty good for the spectators....loved the speed of Exeter...the atmosphere at Wembley finals. You see they are all gone.
What are the best things about speedway?
The family atmosphere: no trouble between the fans. You can have fans from many different tracks at a meeting and there is banter but no aggravation (ie: unlike football).
What are the worst things about speedway?
Forever changing the rules so that they are now so complicated the average fan hasn't got a clue. Oh, and the ability of the Elite League to seemingly make-up rules as they go along.
What one thing would you do to improve speedway?
Have an independent track commissioner to run the sport.
Tell us about a rider you wish you'd seen
The White Ghost.
What does the future hold for speedway?
Speedway is all about entertainment. That's the key to a bright future. Make speedway racing a 'must see' and you do that by having exciting racing with plenty of passing. It comes down to track preparation and the bikes. The top riders have 'rocket ships' - that doesn't make for great racing. Let's see races where riders pass and re-pass. You get that sort of racing in Moto GP. Speedway should try and put on a similar show.
Will Eastbourne have a team on track in 2010?
I hope so. It will be a sad day if this proud club closes down. Anyone out there who will take over as promoter? Apply to Mr Bob Dugard Thanks for the free advert!
Take part in this feature
This article was first published on 1st October 2009
---

Bill Elliot:

"Paul Watson ticks all the boxes for me - he nominates King's Lynn and Leicester as two of his favourite tracks, and suggests that steps have to be taken to ensure entertainment is the name of the game for our favourite sport. How many fans from any era disagree with the idea that tracks and meetings have to be entertaining first and foremost - are there any promoters out there listening?"

[ Use Mobile Version ]

Comment on this Article | Contact Us | Go Back to Main Menu