READING - Smallmead Stadium
The construction of the stadium
Pictures courtesy of Reg Fearman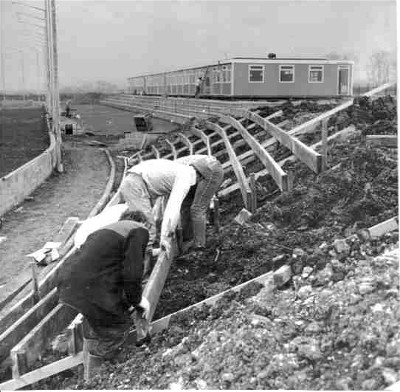 Building the terracing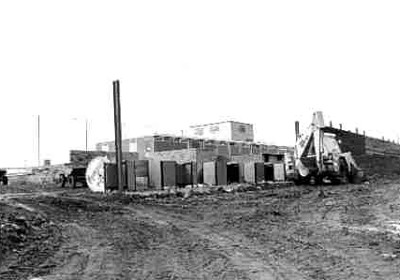 Turnstile block under construction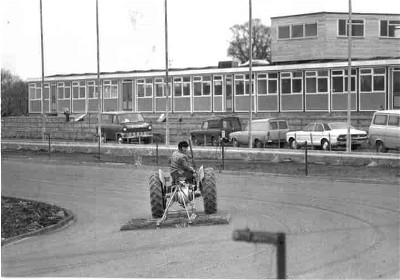 Ensuring the circuit will be a smooth one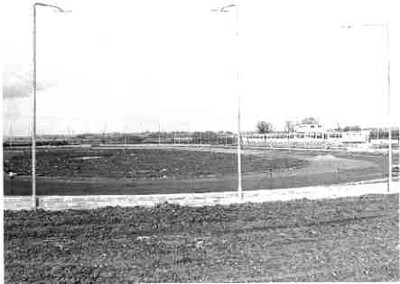 Getting there!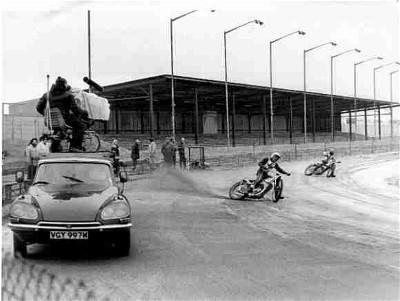 Riders practice in the snow for the BBC cameras

Opening night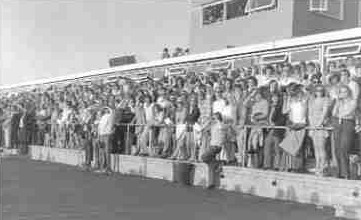 The opening night crowd
This article was first published on 11th May 2006
---

Steve B:

"Very interesting to see the pictures of Smallmead under construction. As a Swindon fan I would really like to see pix of the Abbey Stadium through the years. Any 'under construction' pix would be great. Anybody help?? Please!"
James Hawkeswood:

"How memory evoking these pictures are. I remember as a nine year old climbing up over the rubble and up the bank to view the new stadium under construction and seeing almost the same view as the top pic. Had to wait till Easter to see the track in use as we lived near Cradley and only got to go to reading on Bank Holidays."
Graham Morris:

"Fascinating pictures of Smallmead being built and from the opening night at the Stadium. Just take a look at that packed back straight! I have plenty of memories of being in there in its heydey. It was like a football crowd for Reading/Swindon derbies. I never went to the opening night (against Hull I believe - 50-28 to Reading?), but went to the second match, which was Reading v Swindon. I knew a few people who went to the opening night. I remember they said that a bus in the car park began to sink!"
Paul:

"Like comments from others. I never got to the opening night. I had really been looking forward to it - my first ever live speedway match. Unfortunately, I had misbehaved and got no pocket money so couldn't go - what made it worse was I could hear it all from my bedroom window, I was gutted!! Thankfully from match two I was a regular on the terraces to see Ted Spittles and his "gold boots", John Poyser et al. In those days we were allowed in the pits which was really exciting. The thing that always stood out was when Ivan Mauger was in town with his trailer and more than one bike - wow!! that was special. Your photos bring back many happy memories. Thank you."

[ Use Mobile Version ]

Comment on this Article | Contact Us | Go Back to Main Menu