New Book Project: Riders In The Sky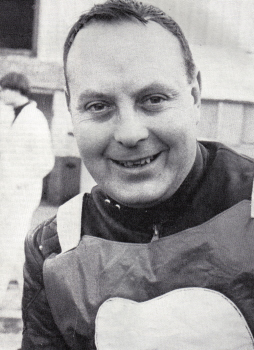 Eric Boothroyd
Brisbane based speedway historian Tony Webb has embarked on research for a new publication, Riders in the Sky a collection of stories about speedway folk who took to the skies.
Webbie has uncovered some wonderful stories from Joe Gooding 1917 and Charlie Spinks 1924 in the twenties, through the thirties with 32 pioneer riders who got their wings in England with the Frogley brothers.
Stories about the speedway War heroes and the speedway rider who shot down the first German man plane in World war two. The Luftwaffe pilot who rode at Wimbledon and the speedway rider who flew the Flying Flea.
On to Ove Fundin , Chris Julian and Garry Middleton, and finally more recent riders like Ricky Day, Scott Autrey and Phil White.
However the author is asking for any more names that he may have overlooked. Promoters, Kim Bonython, Reg Fearman and Eric Boothroyd are also included.
Publication is planned for 2020 the author's swansong, as he is celebrating his 80th birthday.
Contact him on 0481990364 and he will return your call or email binbooks@iinet.net.au
This article was first published on 5th January 2020
[ Use Mobile Version ]
---

Doug Nicolson:

"I believe Geoff Mudge of Poole got lessons for a time in the mid 60s but not sure how far he progressed. "
Doug MacFarlane:

"I do wonder about the Luftwaffe pilot who rode at Wimbledon. Seen a few times the name Alfred Rumrich mentioned as a Luftwaffe pilot, but I am sceptical.

I have Rumrich's war time record from the official military records in Berlin and he spent the whole of the war as a .......lorry driver !!! Until he ended up as a PoW in France. Now it seems to me to be very strange that a trained pilot would end up being a lorry driver when the Nazis were in desperate need of pilots.

He was released from his enternment on 06.07.1945, and according to his Daughter-in-Law, who I spoke to some years ago sadly lost all his personal career clippings etc he had with him during that time."

Comment on this Article | Contact Us | Go Back to Main Menu