---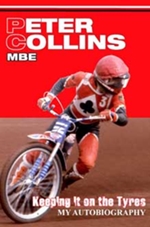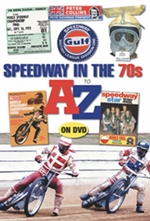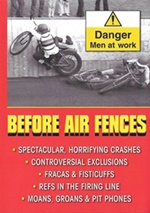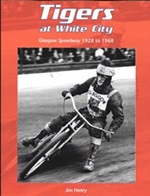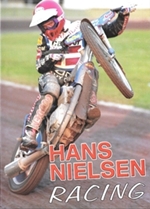 DVD: National League Classics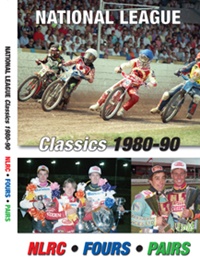 EPIC four-hour epic double-disc set showcasing the best of National League talent throughout one of the most memorable decades, when Britain's second tier was brimming with genuine quality, old and new, competing in front of packed crowds.
Admire the cream of the NL - the respective club number ones - contesting the major individual prize, the NATIONAL LEAGUE RIDERS' CHAMPIONSHIP, at Wimbledon and Coventry.
Thrill to the electric atmosphere of NATIONAL LEAGUE FOURS Final day, when the best teams fought for team glory at Peterborough's super-fast East of England Showground raceway.
Enjoy the team-riding skills and the fierce competition of NATIONAL LEAGUE PAIRS Finals staged at Hackney, Poole and Glasgow.
More than 100 races over 17 meetings, including 121 riders:
Colin Ackroyd, Leigh Adams, Dave Allen, Frank Andersen, Ray Bales, Trevor Banks, David Bargh, Dean Barker, Ian Barney (*int), Glen Baxter, Stan Bear, Bobby Beaton, David Biles, Carl Blackbird, David Blackburn, Shane Bowes, Craig Boyce, Tony Boyle, Steve Bryenton, Andy Buck, Billy Burton, Kevin Brice, Wayne Brown, Louis Carr, Peter Carr, Dave Cheshire, Bob Coles, Les Collins, Mark Courtney, Nigel Crabtree (*int), Bruce Cribb, Martin Dixon, Graham Drury, Martin Dugard (*int), Alan Emerson, Preben Eriksen, Mike Ferreira, Steve Finch, Mark Fiora, Nigel Flatman, Andy Galvin (*int), Bob Garrad, Martin Goodwin, Andy Grahame, Gary Guglielmi, Derek Harrison, Kevin Hawkins (*int), Richard Hellsen, Robert Henry (*int), Andy Hines, Mick Hines, Craig Hodgson, Bob Humphreys, Ian Humphreys, Rod Hunter, John Jackson, Peter Jeffery, Dave Jessup (*int), Roger Johns, Kevin Jolly, Gordon Kennett (*int), Richard Knight, Steve Lawson, Mark Loram (*int), Chris Louis, Jamie Luckhurst, Jeremy Luckhurst, Steve Lomas, Robert Maxfield, Steve McDermott, Kenny McKinna, Jim McMillan, Neil Middleditch (*int), Alan Mogridge, Alan Molyneux, Eric Monaghan, Kelvin Mullarkey, Dave Mullett, Steve Naylor, Joe Owen (*int), Tom Owen (*int), Julian Parr, Dave Perks, Mick Poole (*int), Keith Pritchard, Ashley Pullen, Geoff Pusey, Jens Rasmussen, Mark Reeve, Steve Regeling, Garry Rolls, Les Rumsey (*int), Alan Sage, Mike Sampson, Martin Scarisbrick, Steve Schofield, Malcolm Simmons, Andrew Silver (*int), Nathan Simpson, Kevin Smart, Kevin Smith, Nigel Sparshott, Mike Spink, Dean Standing, Paul Stead, Alistair Stevens, Daz Sumner, Melvyn Taylor (*int), Barry Thomas, Paul Thorp (*int), Rob Tilbury, Dave Trownson, David Walsh, Keith White, Steve Wilcock, Todd Wiltshire, Rob Woffinden, Paul Woods, Doug Wyer, Martin Yeates.
(*int = interviewed)
Available now from Retro-Speedway.com
This article was first published on 10th December 2019
[ Use Mobile Version ]
Comment on this Article | Contact Us | Go Back to Main Menu