Methanol Press Caption Competition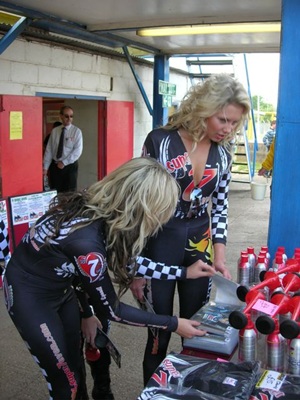 We've teamed up with Methanol Press to bring you this fun end of year competition.
Simply come up with an amusing caption for the above picture and if yours is deemed the funniest then you can pick a free book of your choice from the Methanol Press range.
The books available are:
The 2008 Speedway Yearbook
Concrete for Breakfast
Shifting Shale
Shale Britannia
When Eagles Dared
Showered in Shale

Entries should be sent to captions@speedwayplus.com before 31st December 2008.
The winner will be announced on the site in early January.

The Methanol Press "Credit Crunch Christmas Sale" is now on.
Yearbook 2008 33% off! - was £14.99 now £10.00
Shale Britannia 33% off! - was £15.00 now £10.00
Shifting Shale 50% off! - was £20.00 now £10.00
And all POSTAGE FREE!
Showered in Shale (£20), When Eagles Dared (£10) and Concrete for Breakfast (£20) are also all available POSTAGE FREE
Offer ends 31 December 2008. Applies to UK orders only.
This article was first published on 27th November 2008
[ Use Mobile Version ]
Comment on this Article | Contact Us | Go Back to Main Menu