GLASGOW - White City
Home of the Glasgow Tigers from 1946 until 1968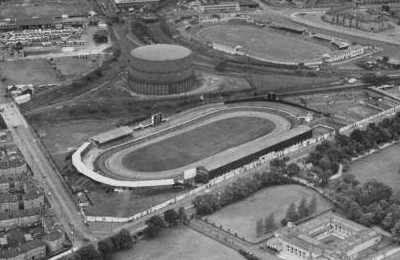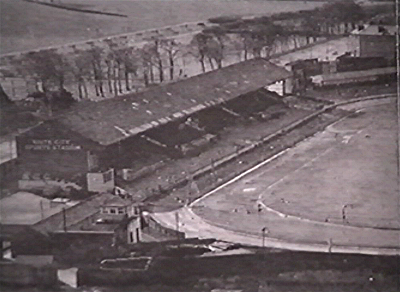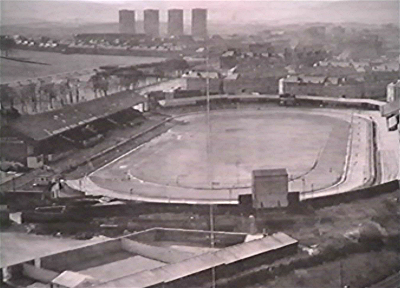 ---

John:

"I used to be a Glasgow Tigers fan and went to White City, Hampden Park, Coatbridge, and also Love Street in Paisley to see the Tigers. I still remember the likes of Charlie Monk, the Templeton brothers, the Beatons and Neil MacFarlane. So this is a nice site to re-kindle the memories."
Dougie Carr:

"Having just watched the steal of the century, Reading beating Peterborough, I decided to check out the web to see if there was any information on a certain Mr Charlie Monk. He was my first sporting hero at the tender age of 5 or 6 years old when my father took me along to the White City in Glasgow. Sadly the White City closed its doors to make way for a new motorway and my days of watching Charlie and speedway came to a premature end. Thankfully I have my memories and I guess the young supporters in the East of England showground will never forget tonight. Congratulations speedway!"
Ian Hawkins:

"I used to go to White City every Friday from Edinburgh on a 50cc Honda (and I used to regularly get lost on the way back) - no motorways then."
William Hogg:

"You'll have noticed two stadia in the top picture. White City is the one in the foreground, what you see behind it and at right angles to it is the Albion Stadium which was a dog track (like White City) and which (once demolished) became a training ground for Rangers FC whose Ibrox Stadium was immediately opposite. My only speedway meeting at white City was in Tigers' last season there (1968) when they lost 38-40 to Sheffield. My first memory of speedway from that meeting was a stray bit of shale flying up and hitting me in the eye !!!"
Ronnie Collins:

"I grew up in Glasgow and supported the Tigers at White City and rarely missed a match. Charlie Monk was virtually unbeatable around the circuit and was my hero, but my abiding memories were of Ivan Mauger and Barry Briggs being the guys that Charlie could rarely beat at the time. In my mind at the time Ivan was virtually unbeatable and a legend. I saw him at one World Final and again when I was travelling and working in West Germany in 1978, where he won a major grass track competition and even hammered the local legend Egon Muller. So for a generation he was a legend throughout the world and I have no doubt that he would have competed well in today's speedway world."
Alastair Soutar:

"Yes I remember Charlie Monk being almost unbeatable at White City apart from Silver Sash races. I also remember Bengt Jansson going over the 'hump' on the first bend and breaking his leg in 66? And Jim Airey? Takes me back- good times growing up and travelling on the underground from Hillend! "
Isobel Ingram:

"I used to follow Glasgow Tigers at White City when I was about 10 years old. I remember the manager was Dick Stewart and one of the riders was Eddie Lack whom my father knew well. I am 82 now, time flies eh,"

[ Use Mobile Version ]

Comment on this Article | Contact Us | Go Back to Main Menu