2016 Wimbledon Reunion Report
By Jon Stevens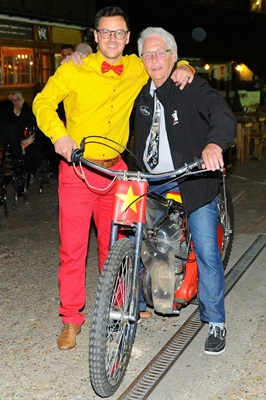 Jon Stevens and Bo Janssson
The event kicked off on 21st May at 7pm with the venue decked out in memorobilia and body colours from as far back as the 1950's, although our special guest Bosse Jansson was a little nervous, he was overwhelmed and taken aback by the huge number of Dons fans that turned out for this reunion and memorial.
Over 80 fans turned out ( not bad for a club that closed down 11 years ago) in addition to former riders Mick Hines, Terry Mussett, Gary Sweet, Mark 'Buzz' Burrows, Martin Elliot, Mike 'Zoomber' Coomber, Steve Schofield, Peter Collyer and former co promoter Ian Perkins to re-unite, rekindle old memories and to mark the 40th anniversary of Tommy Jansson passing. A minuute marked Tommy and those other Dons riders that are no longer with us which was then followed by rider interviews. Bo Jansson rekindled old memories of Tommy. Bo went onto say;
"I never understood the fact when I came in to the carpark at Wimbledon I pulled up next to Tommy and it would take him 45 minutes to get from his car to the pits, whereas it only took me 2 minutes, I think it was something to do with the admiring lady supporters and how they all looked up to Tommy".
The room broke out in a huge cheer.
The riders were presented with commemorative coins, whilest all remaining coins were sold out. The part of the night that got people buzzing was when the 1972 2 valve Jawa motorycle was brought to live and fired up. The smell and mix of Castrol R40 and methonal brought to life the Merton Abbey Mills area to rekindle the smell of speedway from olde.
I think it can can be safe to say this won't be the last Dons reunion and in fact plans are in place to make it a more regular event on the calendar.
Up the Dons!!!!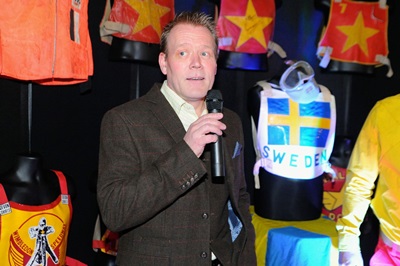 Gary Sweet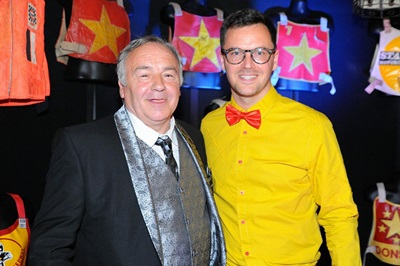 Chris Pullen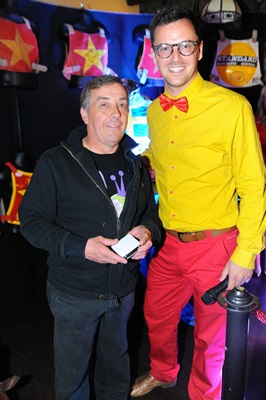 Steve Schofield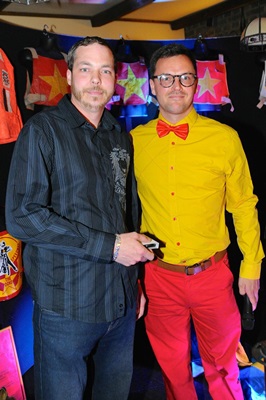 Peter Collyer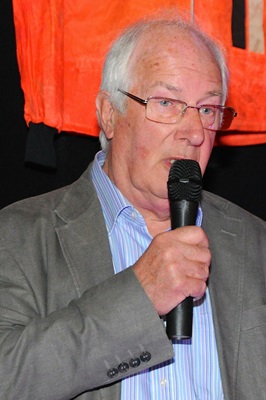 Mick Hines
Chris Hunt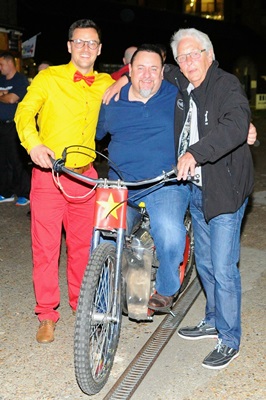 Jon Stevens, Terry Mussett & Bo Jansson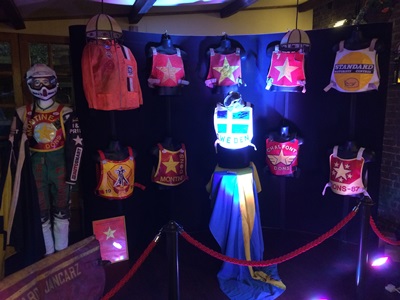 Some of the memorabilia on display
This article was first published on 29th May 2016
[ Use Mobile Version ]
---

Steven Cutbill:

"An excellent evening was had by all I met up with people not seen for 40 years and we just talked like it was at the last meeting and we had come to the next week. Bo's talk about Tommy was funny memorable and sad all in one, no one left till the very end Bo was talking to people all night great guy. A very big thank you must go to Jon Stevens for setting up this evening getting all the riders together and showing his great collection of Wimbledon body colours, can't wait for the next one."

Comment on this Article | Contact Us | Go Back to Main Menu