BERWICK - Berrington Lough
Home of Berwick Bandits from 1982 to 1995
Pictured in 2008 by Steve Hayward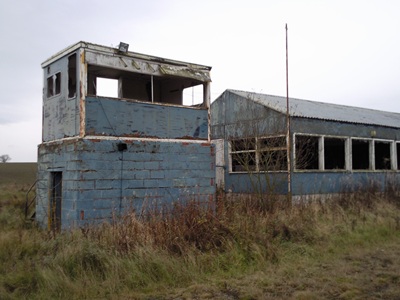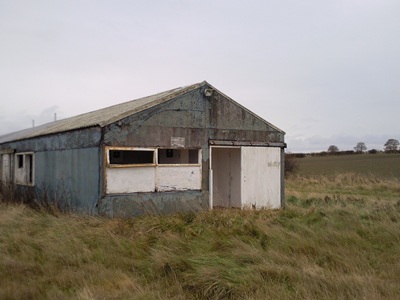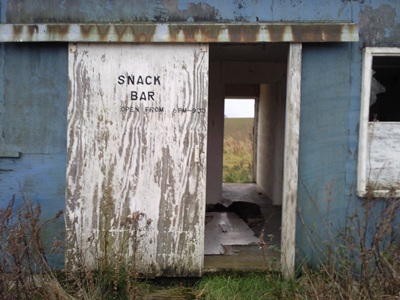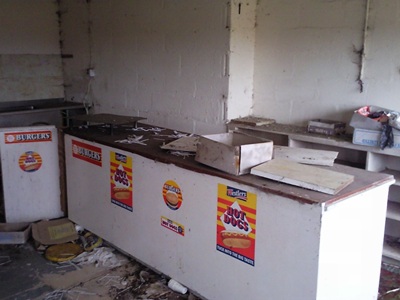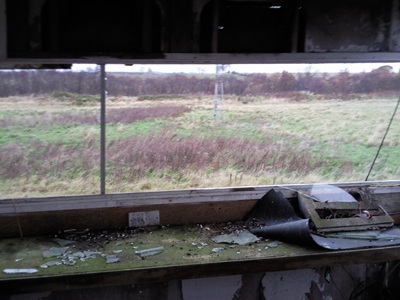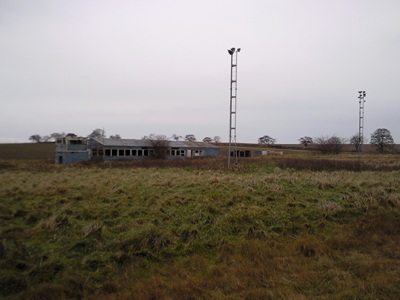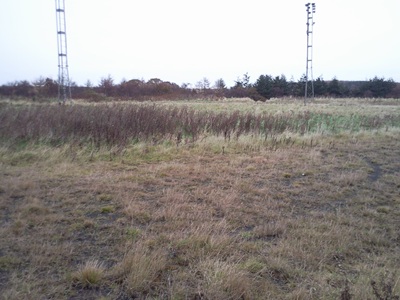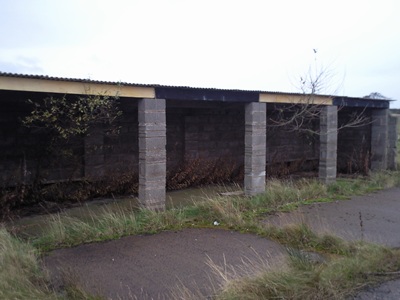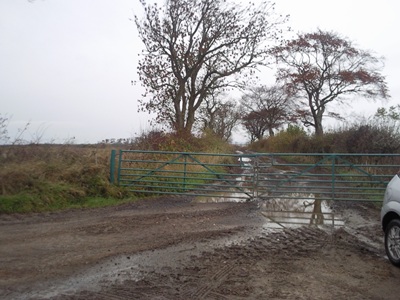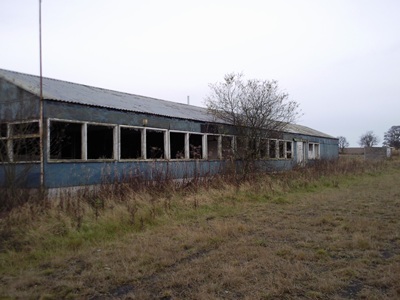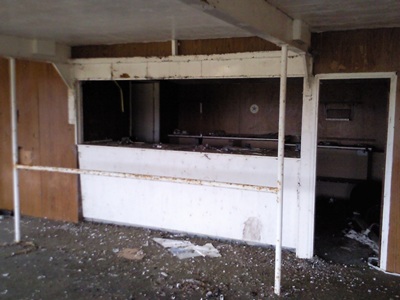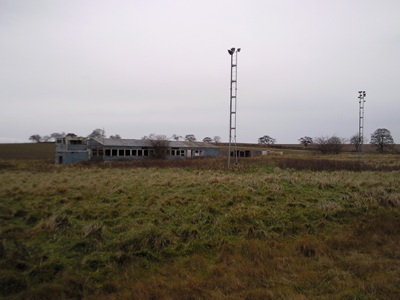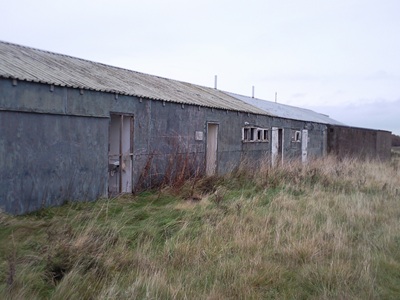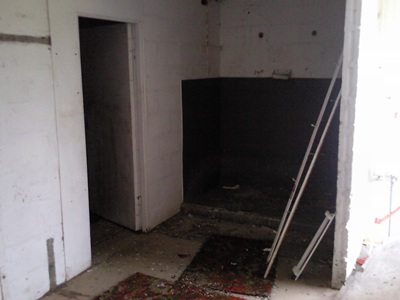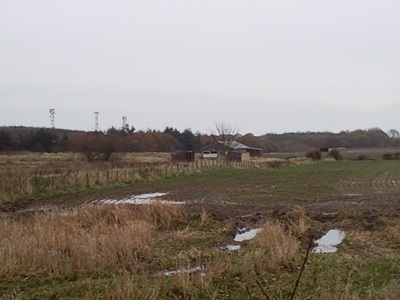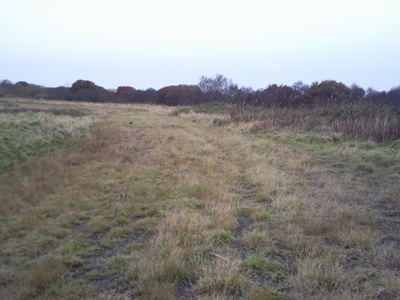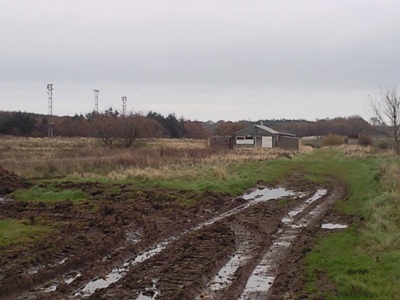 Pictured in 1994 by Graham Porter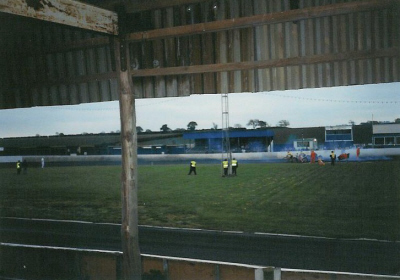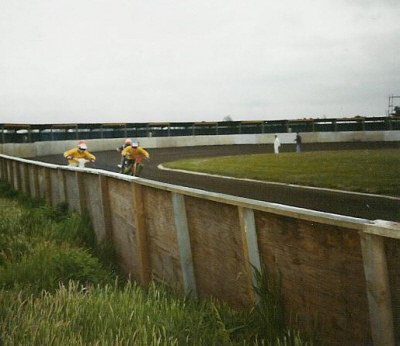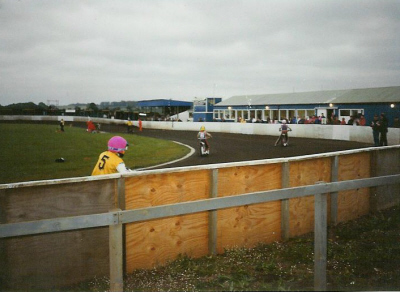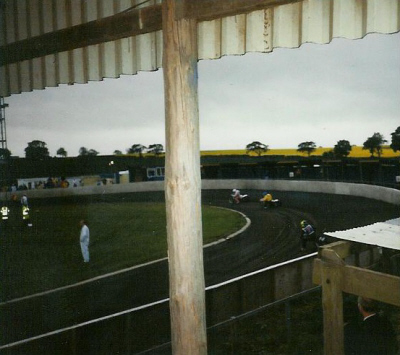 Pictured in 2005 by Colin Weatherhead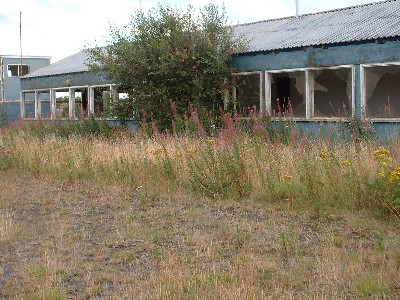 The snack bar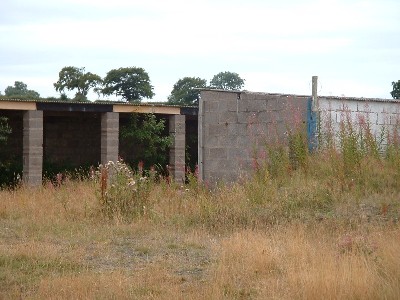 The Pits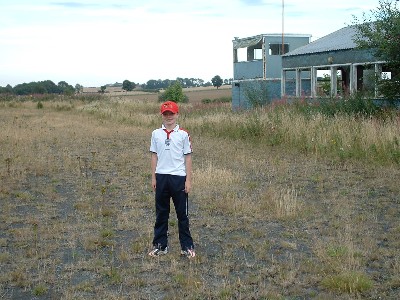 The Home Straight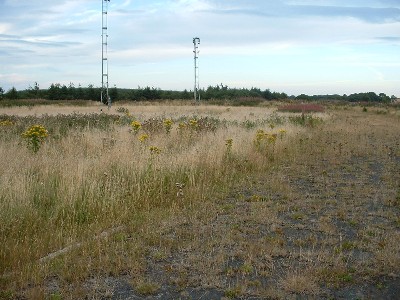 The Centre Green
Pictured in September 1999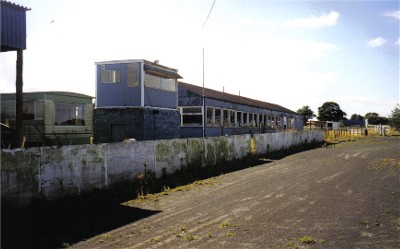 The Home Straight

The centre green could do with some attention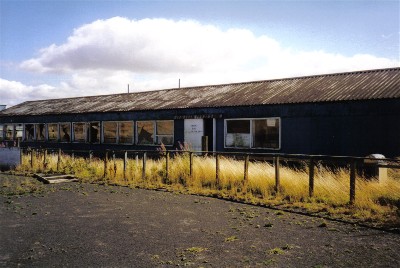 The bar on the home straight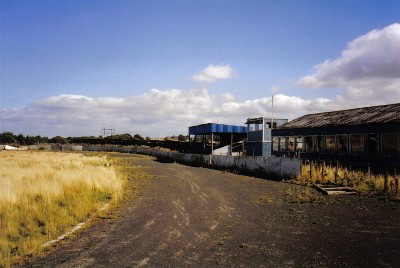 View from the fourth bend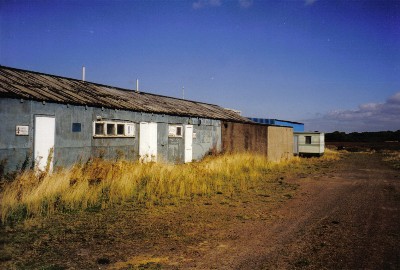 The back of the bar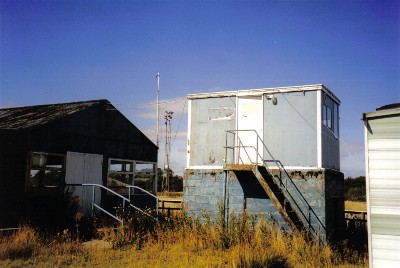 The referees box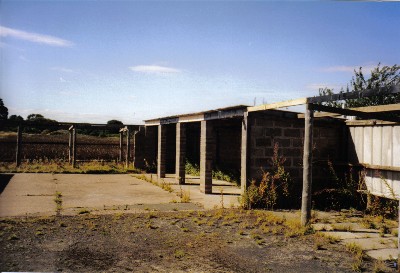 The pits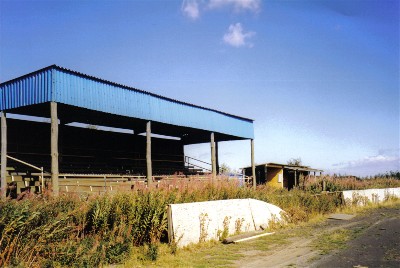 The stand on the back straight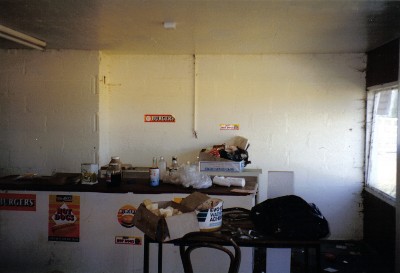 The snack bar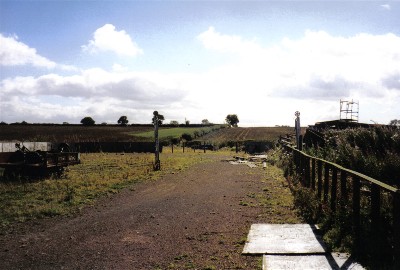 The training track
This article was first published on 13th March 2005
---

Gerry Taylor:

"Looking at the site of the old Berrington Lough track makes me very nostalgic. I often think back to the days when I, as a young lad, would walk from Great Barr on the outskirts of Birmingham, to Perry Barr, and the Alexander Stadium to watch "THE BRUMMIES".

The old place is still there, just as a Dog Track, but, if you stand down by the perimeter fence and close your eyes, you can still hear the roar of the JAP engines, and smell the dope. The ghosts of yesterdays heroes, Alan Wacker Hunt, Graham Warren, Ivor Davies, Doug Davies, and so many more, still haunt the famous old track.

Then I look at the photographs of the old Berwick track and almost weep. I often wonder if we shall ever see Speedway back here in Birmingham? I do hope so. Meanwhile, thank you for a superb site, and many, many memories. Keep up the good work."
Tony Richardson:

"Brill little track. Is it still like that, if so could it not be used as a training track as I think Felton is not running now."
Allan Hansford:

"I was a cycle speedway rider, rode for England twice, I went to Berwick in 1989, when Poole Pirates had a treble in Scotland; Glasgow was our 1st, then Berwick, then Edinburgh. Looking at the ground now is so disheartening.
David Gordon:

"Leaving the borders just before the Bandits left Shielfield, I never got to visit the Lough, but followed the Bandits fortunes nevertheless. My memory tells me that the Taylor family was a big factor in the making of the new track, helped by others no doubt. Berwick must be one of the all-time survivors in the sport of speedway. My favorites were Wayne Brown and Willie Templeton. Great days."
Tony:

"Such a shame. This is by far the better place than the Berwick FC ground. With a bit of imagination for better access, Berrington could still be the permanent home for Berwick. Having been to both places this I feel could still have the potential to be a success."
Mrs Louise Blair:

"I am a speedway fan and was a great supporter of the Bandits from 1987-1997. I loved the Lough and have many happy memories of this place. It breaks my heart to see these pictures but I have to remember the good times! One being Jimmy Nilsen breaking the track record at 55.1 seconds!"
Rosie Wealleans:

"This track was one of the best tracks that Berwick ever had. There was some good racing at Berrington. We all had good times there especially after the meeting. There was plenty car parking and the pits were good as was the bar."
Peter Virtue:

" What a great article. I can remember going round the track on Goldie's van after the meeting. If I won the lottery I would get that track back to the way it was. I remember all the great riders that went round there - 'Pop' Rivett, Jimmy Nielsen, Rob Grant, Blackie and Walshie. Thanks a lot for this article."
Kev Foster:

"A few years ago I contacted the farmer who owned Berrington with the idea of opening it up as a training track, he was up for it very much. I had contacted the council for planning that was ok for training, but the farmer about turned. I had grants and funding from local councils to help it get up and going, so we can blame the good old farmer for it going pear shaped."
Jason Pipe:

"Great Memories of the Lough. My best memory was the time when Mark Fiora and Martin Dixon got a last heat 5-1 for the Boro Tigers in 1985, over Jim McMillan and Steve McDermott, to snatch a 39-39 draw. Often travelled to the Lough regular from 1985 til close, with being only based down the road in Middlesbrough. The racing wasn't always brilliant, but was a great little set up and it was another track to visit. "
Dudley Jones:

"I have fond memories of the stadium and the very kind speedway people in Berwick. I should say, however, that I have never seen a meeting there. I was on holiday in the area and, after visiting Holy Island thought I would take a look at Berrington Lough. I found a sign and took a long track towards nowhere. I think it was a Monday. I recall that, near a farm, I found a cute little stadium amidst endless fields it seemed. I got out of my car to look around. It seemed a bit homemade, but none the worse for it.

Anyway, there were a couple of people cleaning after the previous meeting. They insisted in showing me around. I was shown the referees box, amongst other things, and was told that most, if not all the stadium materials had been donated. The track looked good, and there appeared to be a fair amount of covered accommodation, albeit modest. I am still grateful to those kind people and have always had a soft spot for Berwick. I think its a marvelous achievement. In 1968, when Mr Taylor left Glasgow to open Berwick nobody gave him a chance of success, yet the Bandits are still about, more than 40 years on. They even had a year in what would be the Elite League today. I would look forward to their centenary if I could. Well done everybody."
Martin:

"Fantastic little track, had many great nights at the Lough. Shielfield is not a patch on the Lough for racing. Does anybody have anymore pictures of the Lough when it was an active stadium?"

[ Use Mobile Version ]

Comment on this Article | Contact Us | Go Back to Main Menu