Sim Speedway Update - April 2009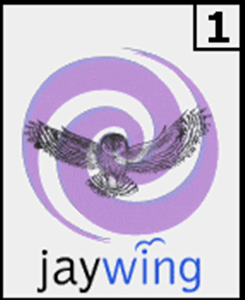 Owlerton Owls
Sim Speedway has now completed one third of its season and new averages for riders who have ridden six meetings have taken effect. This usually sees the leagues even out, as anyone with a "big hitter" at reserve now finds him in the main body and not able to take seven rides any more, something like real speedway!
All teams have now ridden six meetings, three home and three away, and the KO cup has also passed its quarter final stage, four teams will contest the semi finals, with the other six from the division competing in a 3 Team Tournament when the semi finals take place.
The World Championship has gone through two rounds now, the Australasian event and the Rest of the World event, and seven riders have so far guaranteed themselves a place in the 24 man world final, three more qualifying rounds to go (British, Scandinavian and European events) before the final itself.
The latest results in from the speedwayplus.co.uk Ultimate League now see Owlerton Owls sitting at the top of the league - courtesy of two away wins from three away meetings, but it's not all good for that area of the country as Hull Bullets sit at the bottom following a home loss and draw from three meetings. Speedwayplus.co.uk's favourite named team, the Workington Logheads sit in 6th place.
The no-brakes-uk.com Power League has been interesting thus far and sees Tweedside Tigers sit at the top, despite losing their first meeting of the season at home! Three away wins have been key to their success and they have put themselves in a great position to move up to the Ultimate League should they be able to maintain form. Promoted team Foxhall Raiders have struggled and sit bottom following a win, one draw and four defeats, although they have since moved to sign a young Danish superstar rider and must hope he can improve their fortunes otherwise it could be a quick return to the Academy League!
The ideal-carpets.co.uk Academy League is extremely close with only two points difference covering seven of the ten teams. Chantry sit at the top on eight points, then four teams are on seven and then two more on six points so a bad result could see a team drop five or more places! At the bottom of the pile are Newport who have had some tough fixtures, but look to be improving, and even though they are bottom are only five points off the top, so a couple of good results could see them spring up the league.
The European Leagues are also underway and the second half system implemented earlier in the year has been a huge success with one or two riders showing real potential.
If you want to join this game, then more details can be found at http://www.simspeedway.co.uk
This article was first published on 23rd April 2009
---

Paul:

"As part of the Sim family I must say your report was spot on, it's a superb game with lots of stats and competitions for speedway fans to see how exciting it feels to run your own speedway team."

[ Use Desktop Version ]

Comment on this Article | Contact Us | Go Back to Main Menu