Where Were They Then?
By Bill Hamilton
Another year and another selection of nostalgia from the cupboard of memorabilia.
On this occasion, a series of articles which ' The Sun ' newspaper ran in January 1973 about speedway, entitled ' Where Are They Now ? ' featuring a number of riders from the dim and distant past.
Difficult to believe that was 45 years ago when speedway often graced the newspaper inches of the press - national and local. Nowadays - virtually nothing.
Click on the cutting to see it in a larger size.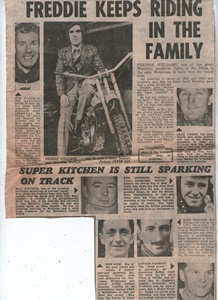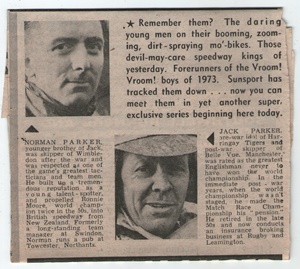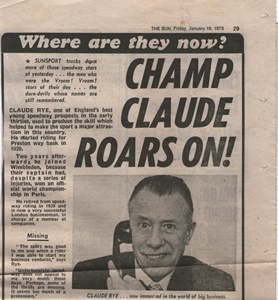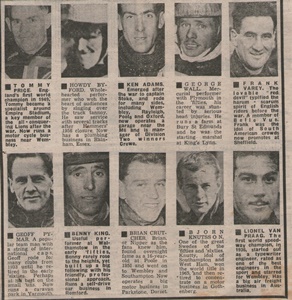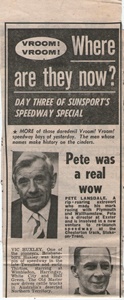 This article was first published on 11th February 2018
[ Use Desktop Version ]
---

John Hyam:

"These old 'Sun' newspaper articles are superb recollections of riders in a time when speedway was a well organised and popular sport. Sadly, I do not think the sport will ever recapture the magic of the years between 1928 and towards the end of the 1970s and early 1980s. "

Comment on this Article | Contact Us | Go Back to Main Menu