Seinajoki (Finland)
By Petteri Pohjola
The track at Routakallio, Seinajoki is the home of Seinajoen Moottorikerho (Seinajoki Motor Club) and their teams Kotkat in league speedway and Korppikotkat in the 1st division level. Seinajoki is currently the number one speedway city in Finland, and through their work with juniors they have given us riders like Kaj Laukkanen, Kake Nieminen, Juha Hautamaki to name a few in the last ten years. Kotkat is also the favourite for the title in the league that started in Daugavpils, Latvia on the 29th of April. They are tracking a very strong team including Kaj Laukkanen, Kake Nieminen, Rene Lehtinen and Joni Keskinen. It is allowed to use up to two foreigners per meeting in the Finnish league this season. Kotkat has been in contact with Simon and Henka Gustafsson from Sweden, and they have also been contacted from Poland for a place in the team.
In 2005 the club the European Championship semifinal, formerly known as the Scandinavian final, from where these pictures are. Some 500 people were in attendance on a sunny day.
Track length is 340 meters and the track record holder is Kaj Laukkanen with the time of 61.23 seconds. The record time was clocked in the 2004 Finnish individual final.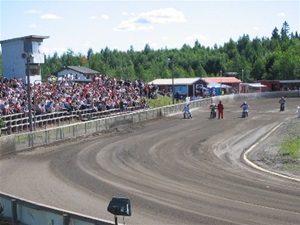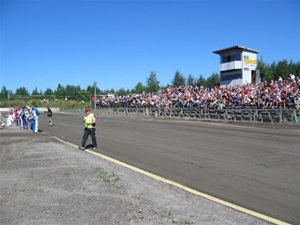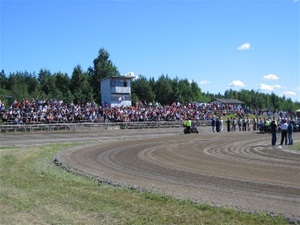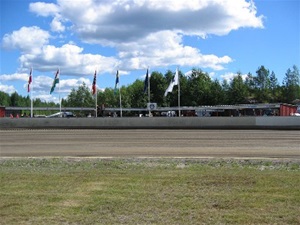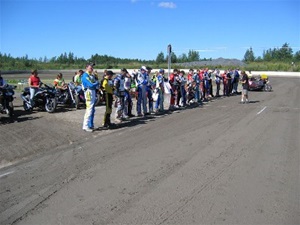 This article was first published on 4th May 2006
[ Use Desktop Version ]
Comment on this Article | Contact Us | Go Back to Main Menu