Champion Speedway - Owego - USA
By Arnie Gibbons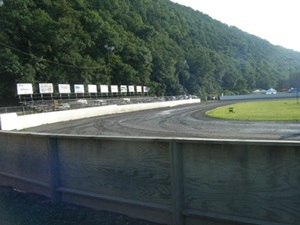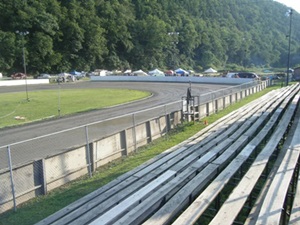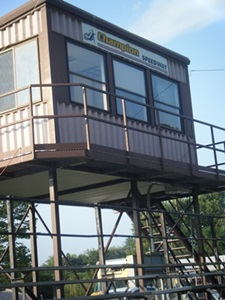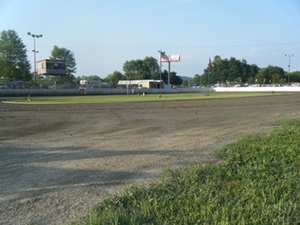 This article was first published on 1st September 2013
---

Ivan Blacka:

"Started my career after my learning curve in California in 1975. Came back to Champion Speedway and Batavia Speedway and rode Friday at Batavia near Rochester New York then Saturday at Champion Speedway. Became the first 60 yard rider at Champion for the handicap racing. Great little race track to ride on. They used to pack the place out on Saturday night and you could walk away with $500 dollars which was good money in 1976. I miss that place. They are still going strong with a great field of riders today. Jason Bonsignore is the promoter and puts lots of hard work in to keep East Coast Speedway going strong. Long live Champion Speedway. The Costa Mesa of the East."
Steve Luxton:

"Jason Bonsignore IS Mr East coast speedway! He is truly the only reason that there is any speedway on this side of the country! Personally we only met four years ago, but in that time I feel we have built a friendship that I am so glad we have! This year at 49 yrs old Jason invited me to race in my first ever meeting and again at this summers US Open and those are dreams I've had since I was 11 yrs old! Say what you want about Jason, but if it's not 100% positive then don't say it in front of me! Long live NY speedway!"
Roger Stevens:

"Yes I remember the old days of Champion Speedway very well Ivan.....also do remember you riding there...however memories can play a trick, I am pretty sure I used to drive down with Gary Ford on the Sunday and drive back the six hours it took us in time to go to work Monday morning. Some of the Nationals (two day affairs) were absolutely fantastic, great racing throughout the two days and as you stated the place was packed!

Oh yes, and it usually rained......I remember once it rained so hard there had to be two or three inches of water all over the track and they were going to call it off. Gary said to me, "get my bike ready will you, they are not going to cancel this". I thought he had lost his mind......however he went out and four brilliant laps of Speedway. Joe Bieseker worked the track and a couple of hours later we went racing on a first class track. aaaahhh, happy days."
Jim:

"Just reading this gave me goosebumps. Too nostalgic, but, too many good memories. SPEEDWAAAAAAY!!"

[ Use Desktop Version ]

Comment on this Article | Contact Us | Go Back to Main Menu