KUMLA / INDIANERNA - Sweden
Pictures courtesy of Phil Rice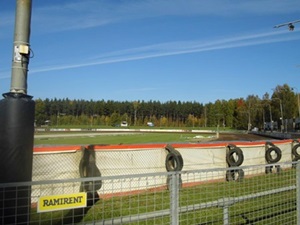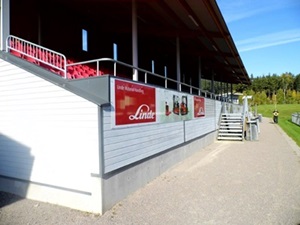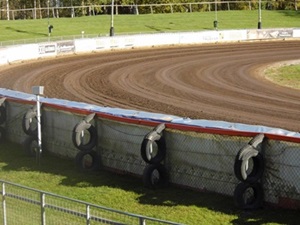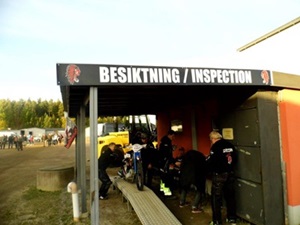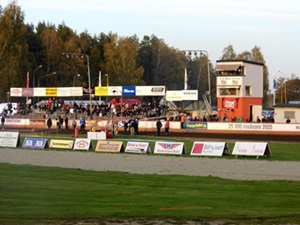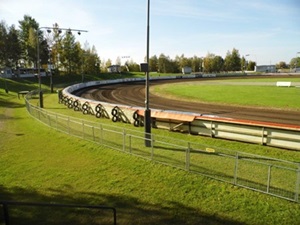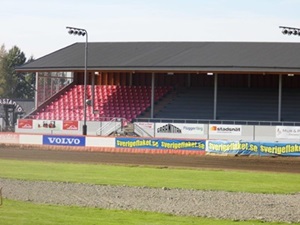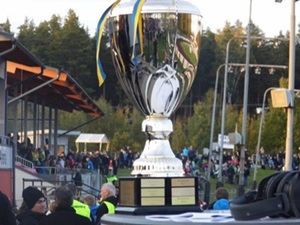 Pictures courtesy of Andy Higgs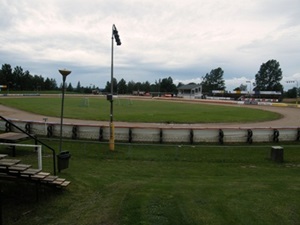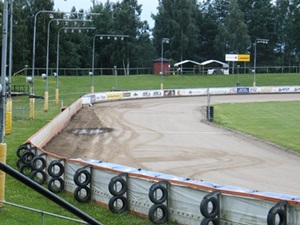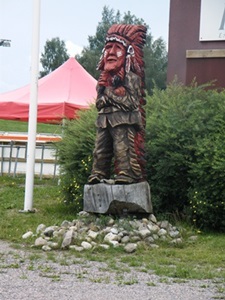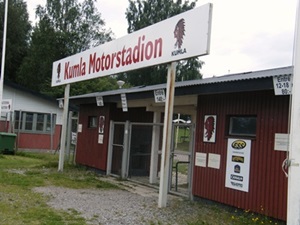 This article was first published on 4th November 2010
---

Martin Mewies:

"I'm guessing this is another Swedish track hidden in the forest, so no neighbours to annoy, pleas feel free to correct me if I am wrong in this assumption. The track looks extremely flat, there doesn't appear to be any banking on the corners at all."
Samuel Eklind:

"There is a samll town called Sannahed just next to it and few other houses, so your kind of right. And I would say these pictures doesn't make the track right. It's pretty long, 375m. And the banking is there, at least enough too give some of the best speedway in Sweden when it's rightly prepared."
Tommy Hansson:

"I have been to Kumla about 5 times and it is in my opinion the finest track in Elitserien these Days. It's located I believe in the village of Sannahed and houses aren't too far away."
Phil Rice:

"Martin, In fact it's not in the forest and the stadium is along a fairly major road close to some form of wild life park. I would guess that's the stadium is around three miles from Kumla. Of course it's surrounded by trees and maybe it's on the edge of a forest."

[ Use Desktop Version ]

Comment on this Article | Contact Us | Go Back to Main Menu