INLAND MOTORCYCLE SPEEDWAY - California
Picture by Scott Daloisio - Courtesy of Jason Bonsignore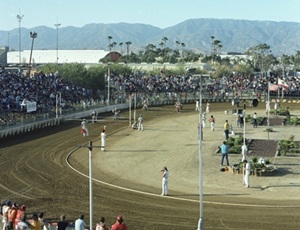 Pictures and words by Cary Cotterman
It's a beautiful afternoon in southern California on March 6, 1983 and a few spectators have begun to arrive for the Spring Classic at Inland Motorcycle Speedway, located in San Bernardino, about fifty miles east of Los Angeles.
The venue was purpose-built for speedway in the mid 1970s, and continued in operation until the late 1980s. With a length of about 200 meters, the track was always well-prepared and had plenty of dirt.
On that afternoon many years ago, the crowd was treated to some exhibition laps by recently retired world champion Bruce Penhall, as well as a day of exciting races featuring the likes of Shawn Moran and John Cook. Today only a vast car park exists where the speedway oval, grandstands, and pits once were.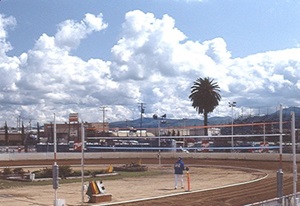 Stadium on March 6th 1983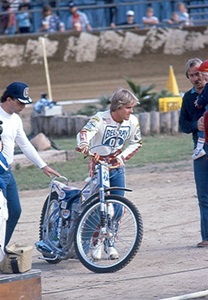 Bruce Penhall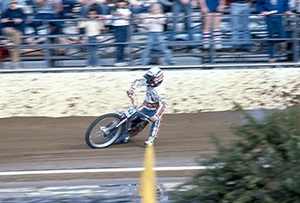 Penhall's demonstration ride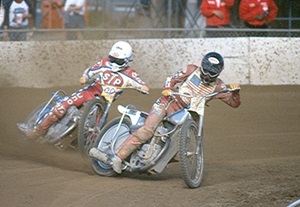 Shawn Moran and John Cook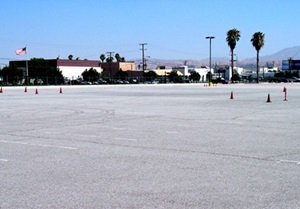 All trace of the speedway has now gone
This article was first published on 11th September 2008
[ Use Desktop Version ]
Comment on this Article | Contact Us | Go Back to Main Menu