Basse Hveem Leathers
As well as being a motorcyclist extraordinare, Leif 'Basse' Hveem seems to have dabbled in the production of racing leathers, or at least lent his name to them.
With thanks to Teddy Treu Gronbech, we are able to bring you pictures of a set of Basse Hveem Speedway Model Leathers.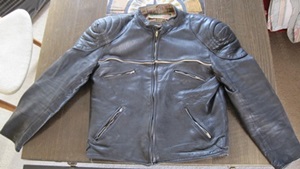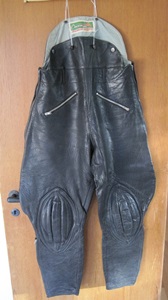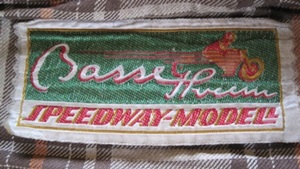 You can read more about 'Basse', in this article in our Riders to Remember series by Soren Kjaer.
This article was first published on 20th September 2015
[ Use Desktop Version ]
Comment on this Article | Contact Us | Go Back to Main Menu